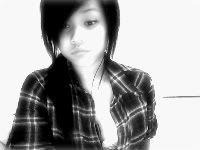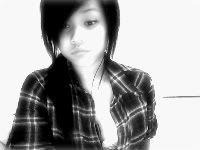 about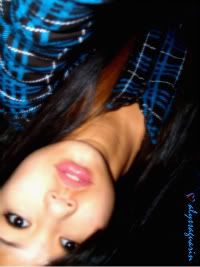 alyssa guarin
STFXSS | SENIOR | 112607 ♥
NEW AND IMPROVED

(Sunday, August 22, 2010)



FUCK ALL PREVIOUS BLOGS, LOL.
FUCK THE 2 YEARS AND FUCK THE SORRIES.
FUCK THINKING YOU WERE EVER WORTHY OF MY TIME.
FUCK THE LIES, THE PAIN, THE STRUGGLES, THE TEARS.
FUCK EVERYTHING I EVER WASTED ON THIS BITCH.
FUCK GRADE 10, 11, AND 12, FOR I MISSED OUT!
FUCK YOU.





i'm good now :)


ps. i know i'm sounding really immature right now, but i'm bored as hell and i honestly don't give a fuck anymore. lol, i just had to ......

TEEFUCKINGHEE!


112607

(Sunday, June 20, 2010)







I'm sorry..

(Saturday, June 19, 2010)



Justin Joo, I'm sorry for everything I've ever caused you. For not being able to take the time to control my anger, for not trusting you, for complaining about all the times you'd actually try to be good to me, for being overly paranoid, for being a bitch, for picking fights, for never appreciating you, for being doubtful, for being selfish, for always being so angry for no reason, and for loving you too much to the point where it's suffocating you. I'm so sorry that we're like the way we are now. I did this to us, not you. You may have changed into somebody else, but I know it's because you're tired of the way I am. I'm sorry for always promising to change, and only showing you it for no longer than a week. I'm sorry for always being so witty, and saying whatever's on my mind just for the fuck of it. I'm sorry for always wanting to hurt you just because I'm hurt. I'm sorry for never letting you have fun, and for expecting too much from you. I'm sorry for all the nights I'd cry like a fag just because I couldn't get to sleep and my mood would take over. I'm sorry for always annoying you at night, and calling you shit that you're not. Justin, I don't know how late my apologies are, but I know they're long overdue because I lost you. I know we love each other, but we can't even be together because of me. I'm so disappointed in myself. I'm so much better than this, and I could be so much better to you. I'm wrong in every single way Justin. I'll tell the world that it was all my fault why we're not together anymore. I'm so stupid, and I deserve the heartache. I'm sorry for always telling you that I give up on you when you've always stood by me. I'm sorry for taking back what I say hours or the day after when I've already pissed you off. I'm sorry for everything I've done in grade 10. I'm sorry for not satisfying you, and I'm sorry for putting you through hell with me. If only I just stopped and appreciated you for who you were and for how patient you were, then we never would have fallen apart like this. Justin, you don't know how much I regret the things I've done, you don't know how sorry I am, and how deteremined I am to show you that I'm capable of change just to keep you. Maybe I'm being selfish again, but if you just wait and watch me grow into the person we both want me to be, then we'll be perfect again. I want us back to the way we were soooo fucking bad baby. This hurts too much, especially knowing that I did this to us. I want to be able to be happy for you when you're happy. I want to let you know that I'm not giving up yet. I'm not losing hope, and I still see potential in us. We're so much better then this, and if we just put our effort together, in a couple months we'll be brand new again. That's what you want right? For me to revert back to my old self where I let you do whatever you wanted? You want me to stop bitching over small things, and just maintain my sweetness with you? Like, I know EXACTLY what you want, and I know EXACTLY what I'd like myself to become from this. I want to change not only for you, but most especially for myself. I can't go on staying this way anymore. It's so wrong, and it will get me nowhere in life. I want to seek medical help, because this can't even be normal anymore. I miss you so much boo. Your hugs, kisses, and your touch. I miss your presence. Each time I see you, I just wish I can run into your arms and do my usual. Babe, I can't see myself starting over with anyone else but you. We've gotten so used to each other. I can't imagine myself in bed with anyone else, or feeling even half as comfortable as I do with you. You know how picky and easily turned off I am too. You know how germaphobic I am. I don't mind anything about you. I love you so much that I don't give a shit if your whole face were a pimple. You're my baby, and you always will be. It's so wrong and unusual for a girl to chase after a guy, but in this case, I'm going to stay away from you and give you what you want. But please, don't hurt me. I want to accept everything that might come my way, and I want to be prepared for it. I'll take everything I have to take, just as long as I know you're still mine. We may not be labelled as girlfriend and boyfriend anymore, but I want to know, that no girl can have you but me. Might sound creepy, but if we both love each other, then no one else can take that away from us. You know that. Once I get my liscence, I'll let you drive my car around, I'll let you go to parties and drink with friends, I'll let you sleepover places, and your friends sleepover at yours, if some girl catches your attention and you fall for them, I'll fucking take it. I deserve it anyway and I'll wait to see if you realize that you still want me. I'm fucking down for you Justin, because I fucking love you and no girl can love you like I do. No one. I know I've made you my everything, but I want to make others my everything, and I want to learn how to organize my life. I really want to fix myself because I'm a complete mess right now and I totally agree with you. We need this to fix us, and I hope you live smart and think of me because I sure as hell will be thinking of you. You will always be my first true love, and I'll always love you. I'll never love another baby, I'm just sorry for everything! Please tell me, it's not too late to try again. If what you say about me is truee, then prove yourself as I will prove myself to you. Baby, if you believe our love is that powerful to conquer all, then let this be a test. I want you no matter what throughout it all, and I'm just going to be here as you were for me our whole relationship. It's my turn to give you what you've always deserved. Baby please, don't give up on us. Promise me.


Something's not right..

(Monday, June 14, 2010)



UGHHHHH, it's the fucking hardest thing in the world to put on a fake smile, especially for someone like me who's witty, and says whatever she feels or thinks on the spot. I'm trying so fucking hard! FUCK FUCK FUCK. I don't fucking understand how he's so good at hiding his sadness, if he even IS sad to begin with. I can see that he's completely fine. I know that whenever he's down, he'd be quick to let it show in some way or another. I feel like I don't even matter, and that breaking up is just whatever to him. If ONLY, he didn't make me feel so alone in this breakup, and maybe if I didn't feel like the only one hurting, then things would be a little easier for me. Regardless the fact that he's BEEN fed up with me, some emotion's gotta be in there somewhere. He looks fine, as if nothing happened. As if seeing me was seeing me like we were together, except he doesn't hug me, kiss me, hold me, etc. What the fuck. I'm wasting so much energy being sad over a boy who can't even be half as sad as I am. I know it might be stupid to want him to be sad, but at least that shows me something. This whole promise we have, I don't even fucking know where the fuck this'll take us. I don't even want to live by our promise, because I'm just going to get fucked over again, and I know he'd rather have me as his bestfriend than his girlfriend. I've never been his fucking friend. We started dating after a fucking month of getting to know each other in grade 10. What kind of fucking friend does he expect me to be? Either I treat him like shit to help me move on, cut him out of my life, or take it all in and be patient by having it his way. I want to be there for him, but this hurts too much. His friends are his happiness now. I used to be so precious to him, but now he can live perfectly without me. I hate this feeling :( I feel so worthless, and I don't know how I'm ever going to see myself progress when the one boy who's been there for me throughout everything, can't even be there to help fix me. I should be doing this on my own, but I wish he made this easier for me in some way. I wish he'd tell me how much I was worth before we let go of each other, and I wish he told me how much he loved me, so that at least we left shit on a good note, and maybe months from now, or a year from now, something wonderful happens to the both of us. That's what I'm hoping for, but it hurts to hope knowing the person who promised the future with you, is completely happy without you. Why would he want to trade all this happiness just to be with me again? Why would he trade in the single life for someone who he can't even cry over? It just doesn't make sense to me. He says he loves me lots, but he can't even prove it by showing that he's hurting too. If you're broken up with someone, and you love them soooo much, then it should be almost impossible for you to stay happy without looking sad for even 2 minutes of the day! I don't get this, I'm confused. I want to keep my promise, because I love him so much, but I don't want to be given false hope. I don't want a promise over sympathy. I want the truth, so I can move on with no strings attached, and forget him completely. I don't know how long I can last, but once summer hits, and I stop seeing him around school, I'll have the real opportunity to distance myself from him. He's having surgery in a couple days...maybe he'll miss me then. God knows I would have bussed over to his house just to take care of him. So much for that idea. I'll let him be. I'll be the friend he wants me to be, but hopefully he understands where I'm coming from. Hopefully I'll feel needed at some point in his life, but whenever that day comes, I'll be sure to think before I give in...I love you baby, but you can't keep hurting me like this. It's either you love me, want to be with me, and keep me in your thoughts while I get used to detaching myself from you, and really mean it when you say I'm yours whenever the time's right, or you tell me straight up if I'm waiting for nothing. If that's the case, then you don't love me, and you haven't loved me for a while. Take it in, you can't back up the fact that you love someone so much but you can't promise to be with them. That just makes me feel like a last resort in your life. Listen to yourself. If you love me, then you'll make me understand my faults in a different way, you're there for me every step of the way as the bestfriend you claim to want me to be, and make me feel like I mean something even if we can't be together for the passing moments. That's effort. That's not cheating this breakup. It's breaking up, but keeping each other happy. God knows, if we keep up whatever we're doing now, then it will all just end up being a mess. It's a yes or no. YES you are willing to be with me no matter what after the rain, and NO you can't see yourself with me anymore because you're happier this way. You choose.


It's the LOVE that matters..

(Sunday, June 13, 2010)



I know I keep writing on here, but this thing actually relieves me a little. I just came home from work, and I'm pretty proud of myself that I got to endure a long 5 hour shift with a heavy load in my chest. It was sooo hard, working in the worst mood of life. I told my managers and coworker what was up, because I had nothing else to do, and they all just laughed. I guess it's because I've probably told them the same things over and over for the 3rd time, that they don't believe that me and their favourite customer were actually over. They made this theory that I was just a backup girl, especially after I told them that me and my boyfriend planned on being together later on. I don't know, and I don't want to believe what they say. I'm just going to do my own thing, and believe in myself. No matter how much I wanted to cry at work, and no matter how much I wanted to just call him and yell at him for putting me through hell, even if it's my own fault why I keep myself in this hell position, I kept it together. I'm going to keep doing this, no matter how much I'm hurting inside. For once, I'm going to be strong. I'm sick of being weak, and I'm sick of being overdominated because I know I was the weakling in the relationship, and he knew it would be easy to manipulate my feelings. Everyone's sick of hearing the same old shit from us. I agree. It just saddens me, that this all could have been avoided if we could just rewind back time and had the patience to understand each other. All I ever really wanted was to be sweet with him again, rekindle our flame, and redevelop our chemistry. That's what I miss most, the old us. My cries for help the past couple of days were to get him to see and understand that all I ever really wanted was for us to be happy. I know it may seem like I ruin moments by being sad. I didn't mean to. I'm not the best at hiding pain, sadness, or thoughts. Maybe I should have all along. Or maybe he should have just opened his mind to what I wanted, because it was never really a bad thing. All I ever really wanted was for him, to be sweet again. Maybe make me a cute little lunch every now and then like he used to, hug me from behind and stay there longer than 10 seconds at least, hold onto my hand whenever we'd walk around places, write me cute little notes or write cute little things on facebook about me, make me little surprises, etc. It may seem like I was asking for a lot, but I never asked for something he couldn't give. He was always capable of all this, because what I'm capable of doing for him, he's capable of doing also. He was a lot better than I was back when we started out, but he just stopped. I know maybe it's because of how I treated him for more than half of the relationship, but why let go of our memories that made us, us, when I finally realized how much effort I was missing? I remember, many months ago, I was such a patient person. I know I was, because this was around the time I knew he would never let me down, so I gave him all the freedom he wanted, because I trusted that he loved me enough to show the world that him and I were untouchable even when we were apart. That's what I loved about our relationship. The fact that I could let him be with his friends, and not worry about a single girl that would get his attention. Maybe I was little jealous here and there, but I remember being so calm, and trusting. I was patient with him, and I trusted him because he showed me he cared every chance he got. When I was tempermental, or angry, he showed me he was sorry. He showed me he meant it, not by just saying it in a sarcastic way like he does now, but he'd take the time to write it all down for me to understand. I was able to forgive him within seconds, because right away just that, would melt my heart, and make me feel guilty for even being mad at him in the first place. That's how great our relationship worked. Until now, I have the same temper tantrums, but this time he'd handle them differently. It's not his fault, but to begin with, maybe he should have never been patient with me in the first place so I wouldn't have to expect his infamous heartwarming letters or apology. Maybe if he was the way he was now, throughout the whole relationship, then my expectations wouldn't be so high anymore, because I know he was sooo much better than this. I know my patience and tolerance is so much better than this. If only we worked for us, and I worked for us, both equally, then maybe we would still be happily inlove. I am so envious of couples nowadays that do everything we used to do together. It makes me remember the times that he'd walk me home, as we'd hold hands, and laugh together about anything stupid. I remember getting all prettied up for him because I wanted to impress him each time I saw him. I remember every month, for the first few months of our relationship, I'd write him cute letters that would fill up a whole page just to show him how much I loved him and he'd write me poems just to show me how much he loved me. I miss that. That's all I wanted. I never meant for things to go this far, but it did. Now I'm just upset more at the fact that he couldn't even see that, and he uses me as an excuse to treat me the way he does. Hasn't he been noticing, that all I ever cry about, or talk about is how different we both were? It was never even about anything stupid. I'd simply bring up the past and compare it to now, and still he'd take it the wrong way, make me sad, trigger my temper, and a fight would ignite that would bring me to tears. Why is it so hard for him to understand, that I never wanted this. I never wanted for things to be this way. I don't even know if I'm even wanted in his life anymore. I'm angry with him, but deep down he knows what's in me, and where he's placed in my heart. I just want him to relize, that I just wanted the best for us. If he only took the time, and saw that. If only, he said, "Aw babe, I miss that too. I know we're different now, and I want for us to start over, but please, in order to do that, think before you get angry, or if it's something worth yelling at me for, because you know I'd show you my sincere apology if it was my fault. I'll do my best to get things back to the way they were before, I love you so much babe, you mean so much to me, remember that. Don't think for a second that I don't. I'm sorry for the change, but we're in this together okay?" IF ONLY, he was able to come up with that instead of an, "Oh my God, sorry, okay? Fuuuuuck! Stop crying! How the fuck am I supposed to be normal again if you keep bitching? Just chill, that's why I don't want to get back with you now, we're not ready to change for eachother. In the future, whatever happens, happens. If we're meant to be, then we're meant to be." Shit...do you know how much it kills me to hear that from him everytime? Ugh, he doesn't understand, that the right words, and the right tone of voice could reverse all of this madness, and it could turn out perfect. We're grde 12, we're being so immature. Right when high school's about to end, is when we both give up on each other. I don't even know, if he loves me enough to understand me, and force us to work. It's the LOVE that matters. Love is what should glue us together. Love is so powerful, that no matter how much I cry over the same shit, no matter how much he lets me down, forgets to hold my hand, ignores my tears, gets annoyed with my words, criticizes how wierd and unattarctive I've become, and how much he calls me a stupid bitch... the love I have for him is so strong that it makes me stay. Because I know that under all the bullshit he's become, the boy I met is still somewhere in him. I HAD faith in him, now I just don't know what faith I have left for him. If he really loved me, then he'd want to make me happy right? Hold me every chance he got, cooked with me for fun, cheered me up when I was sad, stand by me when chilling with a group of friends, and support me when I lost my bestfriend, cater to me when my grandmother passed away, understood my mood whenever my dad would upset me and I'd take my anger out on him, and for all other times I'd have tears streaming down my cheeks for every moment he was never there for me. All of that was missing, that's why I left him. Why should I waste my time trying to impress someone, and cater to someone who can't even do the same? Compare both our love, and tell me, who has been making up for all the times they've fucked up in the past ? I think he's past his limit, and I've been given enough punishment from the past. I'm so tired. It's hard letting go, but I'd be stupid if I didn't. I want to hope for an "US" in the future, but I don't want to be let down again. If he still cared, he'd do something, anything, to keep me from this pain I'm feeling right now, but he isn't. Now I'm questioning everything, did he really even love me? God, it hurts. I'm going to start praying every night, for things to simmer down. Any word from him would have been better than silence. I'm stupid, and he's stupid. I lost my boyfriend, over failure to communicate, lack of patience, and stupidity. Now as I'm trying to recover, I know for a fact that he doesn't even have to force a smile. He's naturally happy, because it's fun for him that I'm sad. This sucks. Love, can't be this cruel, especially when it came to his love. I know a lie can be painful, and maybe I'm just realizing now, that it was all just a lie...fuck.

If I can't speak to him personally, maybe my blogs would somehow get my point across to him. If he still doesn't care, then that sucks, and more and more I'll know if he's even worth being sad over.


Writing my heart out..

(Saturday, June 12, 2010)



God, please tell me why bad things happen to such good people. I'm the weakest person I know, and I hate myself for that. Why couldn't I just be as strong as my family. I wish I knew how to handle shit in life, but here I am, like a fly with no wings. I don't know why I'd fucking trust him to make me happy, trust him to never hurt me, trust him to raise me up whenever I was feeling down. I don't know why I always kept depending on him for my happiness, when I have my friends and family who love me twice as much as he ever did. Why did I waste so much time and effort giving him what I could have been giving to other people? God, tell me please, why I gave my whole life to him, just for him to throw back at my face like it was nothing. Tell me, how I cried a river to him, and yelled out all of my hurt emotions, just for him to listen to as if it were a night jam that put him to sleep. Tell me, how a boy who's been with me for over 2 and a half years, just ruin me, and tear me up into shreds. Where do I begin? God, give me strength to hold myself together. I have so much more in life to worry about. My sister's boyfriend left her after about a 7 year relationship for another fucking girl. Piece of shit! I'm so angry at the world right now. I want to be there for my sister, but I can't even be there for myself. I'm so lost in the world right now. God, tell me, why did he have to treat me this way? I gave him so much, and offered all that I could. I was never enough. You know, when you're in love, and when you're satisfied with the person you're with, then there should barely be any fighting. If I only knew he never cared for me like I cared for him, then I should have left him when it was early. I should have left him before he changed my life. I'm so hurt. Please, someone, I'm desperate for help. I don't know how to be happy again. My parents just returned from the Philippines with gifts and smiles, expecting for their kids to be happy they're home. I feel so bad, that I have to put on a fake smile for something that I should be really happy for. I'm sorry mom and dad, for being this way. For letting a boy affect me this bad. I should be better than this. I'm stupid. Fuck. I'm struggling so hard with life right now. I don't have a school to attend next semester because I fucked up with applications, I don't have my G1, I don't have any money saved up because it all goes toward my family, food, or the fucking boy I thought was worth spending on. Lord, I messed up so bad! He messed up bad. My family hates him now. After all the hard work in getting them to accept him, all respect is lost. He's out of my fucking family's life. Dead and gone. All that holds onto him is me. I'm slowly letting go. I'm going to slowly fade from him, and find another. He just doesn't know, that he's losing me. He's oblivious at the fact that I am no longer whipped for him, and that he's lost someone so good to him. Just a couple days ago, I cooked him noodles as he fell asleep on my couch. I was so happy, attending to him, thinking he'd appreciate the kind of girlfriend I was, I made him lunches for school so that he wouldn't have to starve and spend on caf food, subway, mcdo, etc. All I fucking wanted was the old him back to the way he was. I'm too ashamed to take him back. After crying until I almost couldn't breathe, crying to my family, and crying to myself. He isn't worth it. Yet, I'm still in love with him. I knew that he was a great guy, once upon a time, but I've completely lost him. No one wants him in my life anymore. I can't be with him anymore. All he ever brought to my life was sadness, and happiness when he felt like giving his all to me, but that was it. I don't want to live this way anymore. My whole family's counting on me to forget him, and they're teaching me to be strong. My sister and I are in this together, and we're going to forget the boys that stole our hearts, and crushed them. To him: I don't know if I'll ever be your friend again. You can't possibly care, if you let me cry so hard and not even give me some closure. What kind of heart do you have to do this to a girl who can't even get back up on her feet without you being by her side. What kind of perosn are you to fucking hurt me like this? I hate you so much, I hate my sister's ex so much, and I'll hate any guy who has the balls to fuck with a girl's heart like this. It hurts too much, I can't bare it. It hurts so much, that it motivates me to forget about you. You're just a life lesson to me now. I've loved you so much, that it's all turned into hatred. I'll never look at you the same. I've stopped believing and hoping for you to be mine the same way before. I'm done with that sick illusion. You're fucking dead to me. You're the meanest person I know, and although I may have been the worst to you at times, deep down you knew what my intentions were, and you knew how much you meant to me. Everyone knows that. Just because you know I've fallen head over heels for you doesn't mean you can just watch me suffer like it's entertainment to you. This break up, is to forget you, not to heal us. I'm sick and tired of that. I've given you my time, and you wasted it. I miss you so much, but I don't ever want to hear about you. You fucked me over, and it'll take a million months until I'll be good again. But if I fight the pain real hard, I'll be over faster than you know it, and I hope karma gets you, because you've lost me. I can't ever fucking forgive you. Fuck you.

Labels: God




Holding on..

(Tuesday, December 22, 2009)



There's so many things going on in my head right now. I'm on a break with my boyfriend. It's whatever, same old shit. Except this time, he wanted it. It hurts my feelings, everything he says or does now. It's like someone reincarnated into him. I don't even know him anymore. He says he needs time to fix himself, but I doubt anything will fix him. I'm holding onto nothing right now. I have no strength, no motivation, no hope. All I really needed was his reassuring words, but it's hard when you feel like your boyfriend's just forcing himself to calm you down when you know he feels just as fucked as you do inside. I'm afraid of what's to come between me and him. I'm afraid nothing will be fixed. Man, two years being with him. I've never looked so pathetic in my life. I don't even know if it's worth fighting for. It hurts so much. I love him so much. But I don't know how long I'll hold on loving someone who's completely changed. I loved the old him. I loved the old us. I miss going to his house, takings pictures with him, and him wrapping his arms around me tight as if no one could tear us apart. We teared each other apart though. I blame myself, but I blame him for not staying strong to keep me strong. I know it should be equal, but my heart's weak, my temper's low, my mind fluctuates from positive to negative so often that I can't even maintain a balanced mood. I hate it. I don't know what's worth fighting for anymore. I don't know if our love is strong enough to withstand this kind of pain. This scrutiny. I love him so much, but I don't love what he's become. Someone as angry as I used to be..yesterday. I know, it's only been a couple days. I'm being impatient, obviously. But love shouldn't have to wait this long, love doesn't need time to think. Love is instant. Love stays, and maintains, and heals faster than light when that someone catches your breath. I've all learned this, and I've been recovering, and restoring myself. I'm beginning to plan ahead for what I want myself to be after everything. I'm preparing for the worst, and making sure I'll know where to stand when he leaves me. I don't feel his love anymore. Barely. I know he loves me, it's still in him, he says he does. But all of this, all his words can't break these metal bars between us. I know we've been fucked for a while, and it's due to our lack of trust, faith, and discipline for our own lives, but love should be strong enough to break all barriers right? That's what love is. My love is so strong that it changed me. I've never been so down for anyone in my life. I've always wanted the attention from other boys, I've always wanted to be the one above the other in a relationship, I've always wanted the glory. Nothing ever seemed challenging to me when it came to Justin, because I knew no matter what, he'd be there waiting for me to come to my senses. He may never believe me when I say, "I know you love me" .. because of all the doubting and questions I ask him about his emotions, but I know at one point, he really did give his all. I don't know if it's my cue to make up for everything and show him the love he deserves, but no one should ever have to endure this pain. I feel like I'm stuck in my own body, trying to figure out if I'm still needed in his life or if it's some nightmare that I haven't awoken from yet. I just hate how that saying is true, "People want what they can't have." That might apply to me more than selfish person in the world. Now that my boyfriend's realizing what else he's got besides me, that's when I start to take action. I'm so retarded. It's whatever though...life goes on. If me and him aren't meant to be, so be it. Life still goes on. At least I benefit learning from my own mistakes for the next guy to come, but fuck it. My heart's wrapped around gold, no one will have a digger strong enough to mine my heart out of this gold. My perspective on things is so different now. Whatever or however I am now, life will still go on...

affiliates
Alyssa Berdan
Amaryllis Jones
Angelo Lezada
Annesley Guerra
Ashley Quijano
Athina Yujuico
Christina Azucena
Crystal Wong
Danny Trinh
Diandra Santos
Gerrika Carolasan
Jizelle Teves
John De Guzman
Josenne Guerra
Justin Joo
Patricia Estrella
Samantha Villanueva
Sophia Pham
Stephanie Sanchez
Tashya Caleon
archives
August 2009
November 2009
December 2009
June 2010
August 2010